It all unfolds just 10 short minutes north of the Puerto Vallarta Airport on Mexico's west coast. 100 miles of Pacific Beach from paradise unfolds to bring you more to enjoy all in one place than you have ever dreamed possible. Riviera Nayarit is one incomparable vacation destination where you can discover countless treasures.
Tee off on a variety of championship courses, picture-perfect backgrounds are sure to be as memorable as your best shots. You can keep it all fresh in mind by returning often to a piece of paradise you have claimed for yourself – your home away from home.
Take time to totally unwind and indulge in the Riviera Nayarit spa experience; rejuvenate body, mind, and soul. Explore the seaside over waves through them from the sky and in the sand, it's all happening under the glow of Mexico's soothing warm sun. Head out to discover the undiscovered, hidden golden beaches, and picturesque wet lows all set against a backdrop of breathtaking majestic mountains and emerald forests – scenery that will remain a part of you forever.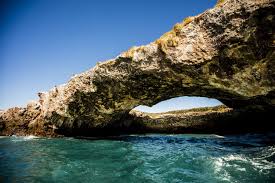 When your adventurous side calls, the Riviera Nayarit answers. Zipping over treetops, trotting back trails, cruising the countryside, and sliding into lazy rivers will get you started. Then dive into the sea and discover its treasures from either above or below. Score trophies and make way for the wind in your hair from the Riviera Nayarit's warm balmy breezes.
On both land and sea, get ready to experience nature's local inhabitants and have encounters like never before. Unique indigenous species, jungle guards, and ocean patrols are all just waiting to make your acquaintance.
No vacation destination is complete without tasting the flavor and culture of its people. The Riviera Nayarit's warm welcoming locals leave an unforgettable impression on the visitor's hearts and minds. Guides share tales of historic events, artisans display their handiworks and crafts developed through generations and calm friendly smiles all combined to complete an unmatched cultural, educational experience. Markets with colorful crafts, beadwork, jewelry, and art from locals, as well as fine designer centers with signature labels are amongst the shopping options.
When your appetite arrives, the diverse mouth-watering options abound. With over 500 restaurants and clubs in the region, there are settings, atmospheres, and cuisines perfect to round out each day. Local specialties, the freshest catches, and international presentations ensure there is something to satisfy everyone's tastes.
Naturally, when the sun goes down you can either get down or let the night heat up with entertainment that caps another glorious day. This is Mexico's newest Riviera, a Pacific paradise within easy reach. So many treasures waiting to be discovered, waiting to be enjoyed, and waiting for you at Riviera Nayarit.