The capital city of Argentina, Buenos Aires, is known to be the "Paris of South America". It perfectly mixes the splendor and grandeur of European culture to the sensual and erotic passion of the Latin America, as they say, it's the best of both worlds. Friends of mine who own CDM Waste Management (www. cdmwastemanagement.com) recently traveled to Argentina and Buenos Aires was on the top of their list of places to visit. Thanks to some help from them, here are the top 5 places to explore when you visit Buenos Aires.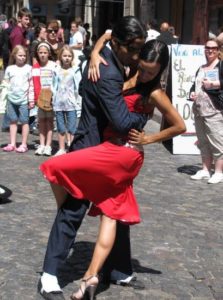 Learn to dance Tango
Buenos Aires is where tango originated, and to be one with the Porteños, learn the dance everyone is crazy about. Experience Latin nights in a milonga, a dance gathering, and have a chance to watch and learn tango directly from expert Latin dancers. You can see milongas in all corners of the city, and this is something you should definitely try. Young and old sweat it out to the lively and sensual beat of the tango music.
Visit Eva Peron at Recolecta Cemetery
When you say Argentina, the most famous women who first comes in mind is Eva Peron or more fondly called as Evita, the former first lady of the country. Her remains are laid in the famous cemetery for the rich and famous, Recolecta Cemetery. Pay a visit to this grand and fabulous graveyard and pay respect to famous Argentine figures while also admiring the magnificent and intricate mausoleums. Walking along the little alleys would surely make you feel like you're walking in the dead city of the rich and famous. Don't forget to bring a map!
Eat Steak in a Parilla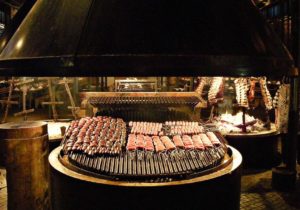 Steakhouse is called a parilla and once you're hunger strikes in, it is best to find one of these to get a tasty slice of steak. From fancy restaurants to sidewalk eateries, it is a sure hit for all meat lovers. Pair the sumptuous steak meal with one of the local red wines.
Watch Floralis Generica Bloom
This metallic flower of 105-foot wide is set to bloom at 8 in the morning daily and closes again at sunset. It is a popular landmark of Buenos Aires and is located in the heart of Plaza de las Naciones Unidas. At night the colossal flower glows red while it remains close. It was a gift to the city from the Argentine architect, Eduardo Catalano.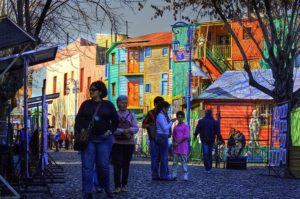 See History in El Caminito
This is perhaps one of the most picturesque part of the town with its colorful buildings and its artistic history. This iconic little alley is home to street museums and a vibrant La Boca neighborhood. Every visitor's agenda would be to dance the tango or visit La Bombonera, the stadium where Diego Maradona became an instant celebrity to Argentinian football fans.